In honor of Gwenfritz moving from the DC area to Colorado, the Nth quasi-annual DC Snopes SLC get-together was called at BD's Mongolian Barbecue (which is used to loud, unruly behavior). All the pictures suitable for public consumption follow.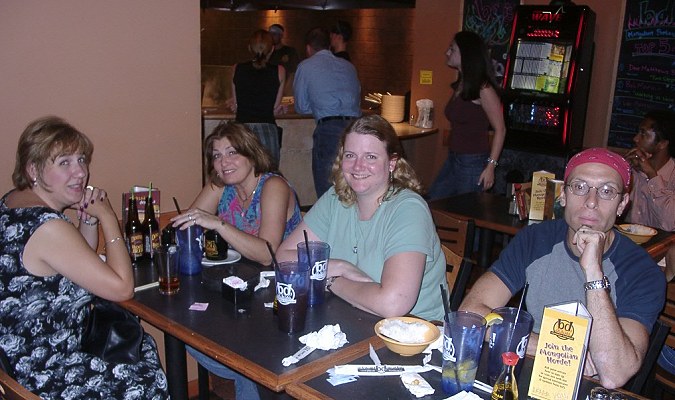 Cornflake Girl, Ali Baba, Ms Pomfrey (recently de-lurked not-so-newcomer, asking herself "What was I thinking?") and Carpenter (retired poster and Gwen's boss)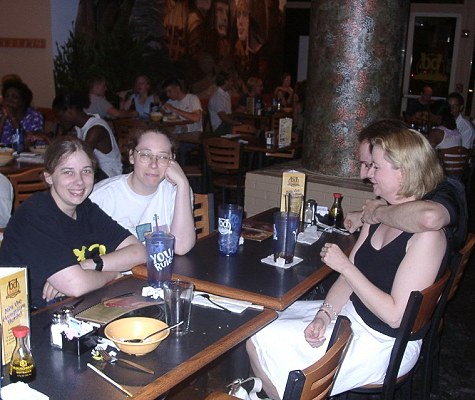 Gwen, Gwen's sister Alice, Ms Stressa and her SO, Ignacio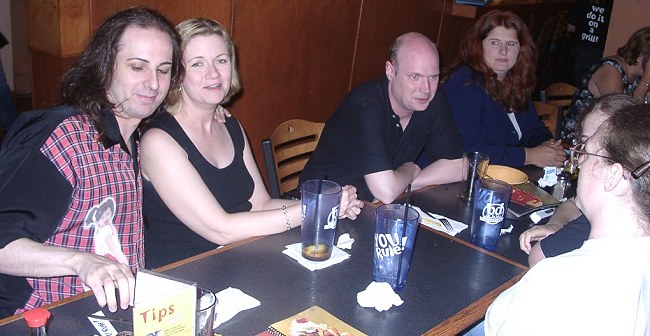 Ignacio, Ms Stressa, pinqy, Tiggeress (my SO) and the backs of Gwen and Alice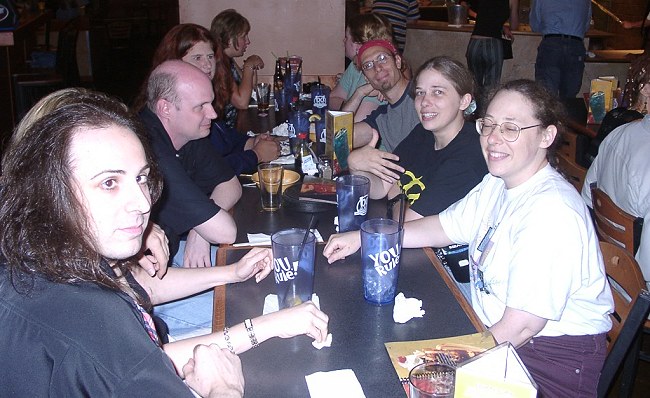 The Motley Fools, sans Yours Truly - Ignacio, Ms Stressa's head, pinqy, Tigg, CornflakeGirl, Ali, Ms Pomfrey, Carpenter, Gwen and Alice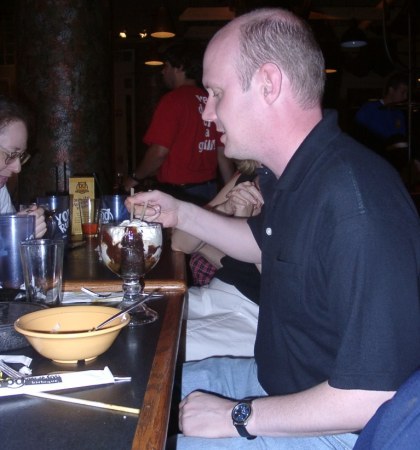 Somebody made the mistake of asking pinqy how he was going to eat his sundae, since the waiter had already leared his silverware off the table (for a movie of pinqy eating a chocolate sundae with chopsticks,
click here
)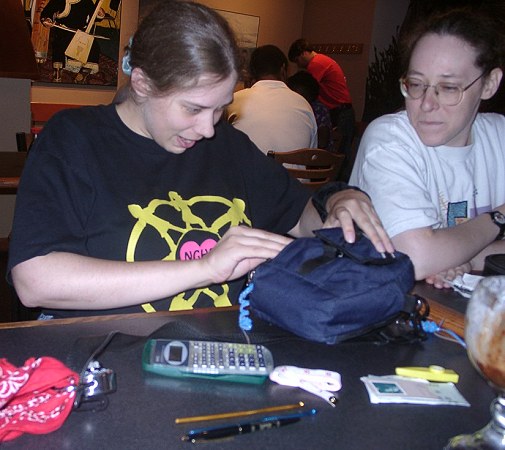 The MacGyver Bag® (note the size)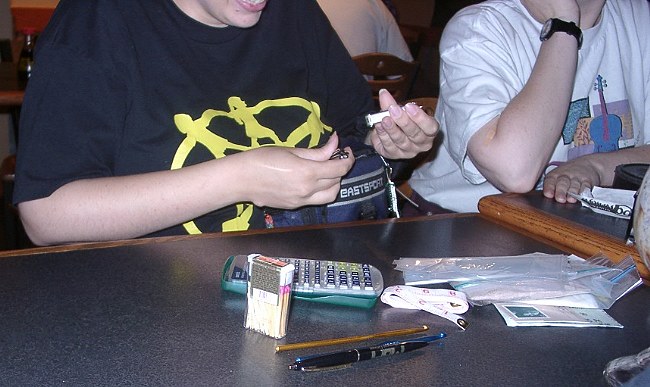 Is that the nailclippers or the Swiss Army Knife?
OK, there's the Swiss Army Knife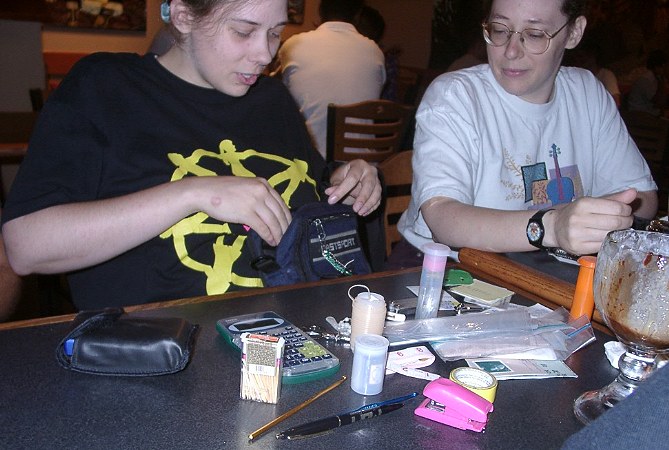 Never know when you're going to need to start a fire, add something up, crochet something or staple something else on the Metro ride to the restaurant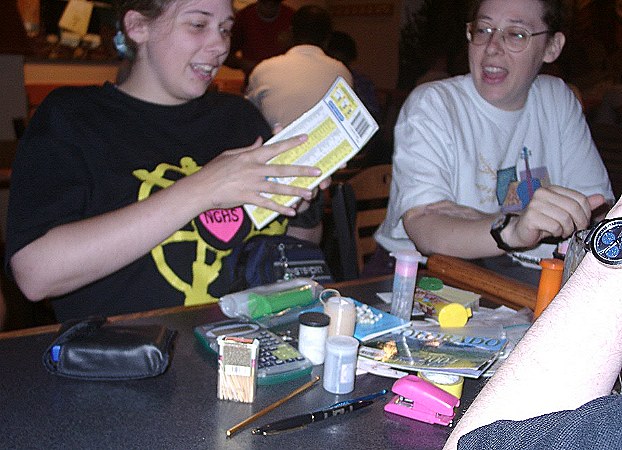 or need to find your way (note the map), or pray (note the rosary)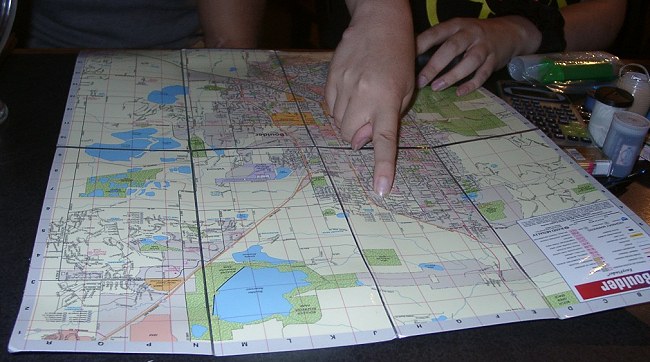 She used to be a bit shy about hauling all of this stuff out, but ever since her impending move, she's become considerably Boulder (insert groan here)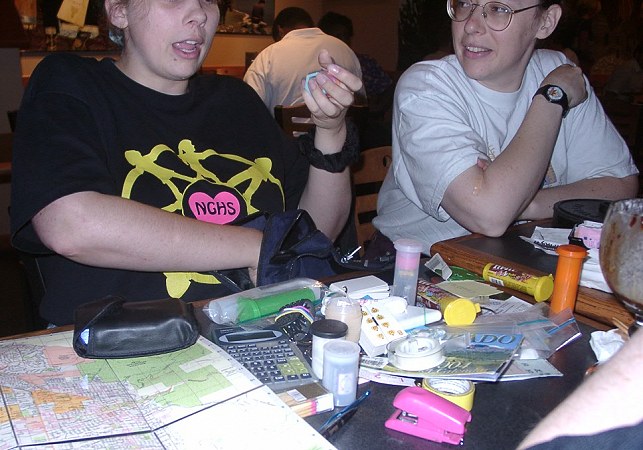 think this was right before she pulled out the plastic praying mantis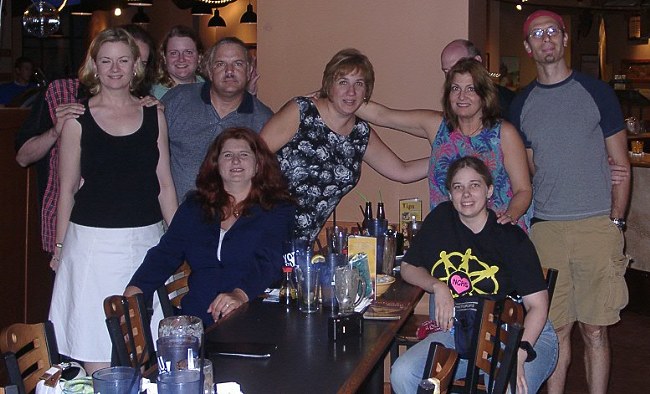 Group photo cum mug shot
Previous get-togethers may be viewed
here